Zero hassle, affordable, precise & 100% guaranteed quality TV Mounting service.

All work insured & guaranteed with a 5 year warranty.

We will mount your tv, Aerial, Key Lock Safes and much more, exactly how you've always dreamed. Our TV Mounting Services are throughout the North West, Manchester, Liverpool, Yorkshire and more.
TV Mounting Service
There is no TV brand or size that we won't mount providing the equipment is capable. This includes flat to wall, full motion or tile and flat brackets to wall.
Cable Embeddment Services
Part of our service includes hiding those cables! This includes cable embedded service or trunking.
Other Installations
Key Lock Safe installations, [smart] doorbells, outdoor lights, flood light sensors.
LOFT AERials
For single-points or multi-points and Freeview services
Sound System & Audio Setup
We can also mount, install and setup your Audio system, be it a Soundbar or Home Cinema system.
100% Customer Rating
Don't take our word for it, see our reviews on Google & Bark for yourself.
Garry arrived on time, was extremely friendly and mounted my 65'' Panasonic in a timely manner and in perfect alignment. Couldn't be happier.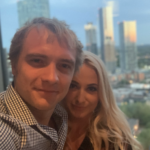 Major Cities Served in the North
We amplify your viewing & Listening experience
What Customers Say About Our TV Mounting Service
Whatever your needs, G&D TV Mounting Services can help. Get in touch today for more information on pricing, what we offer and to schedule a visit from us.
Phone: +447894261605
ADDRESS: 
87 Westhill Road, GRimsby,  dn34 4sg